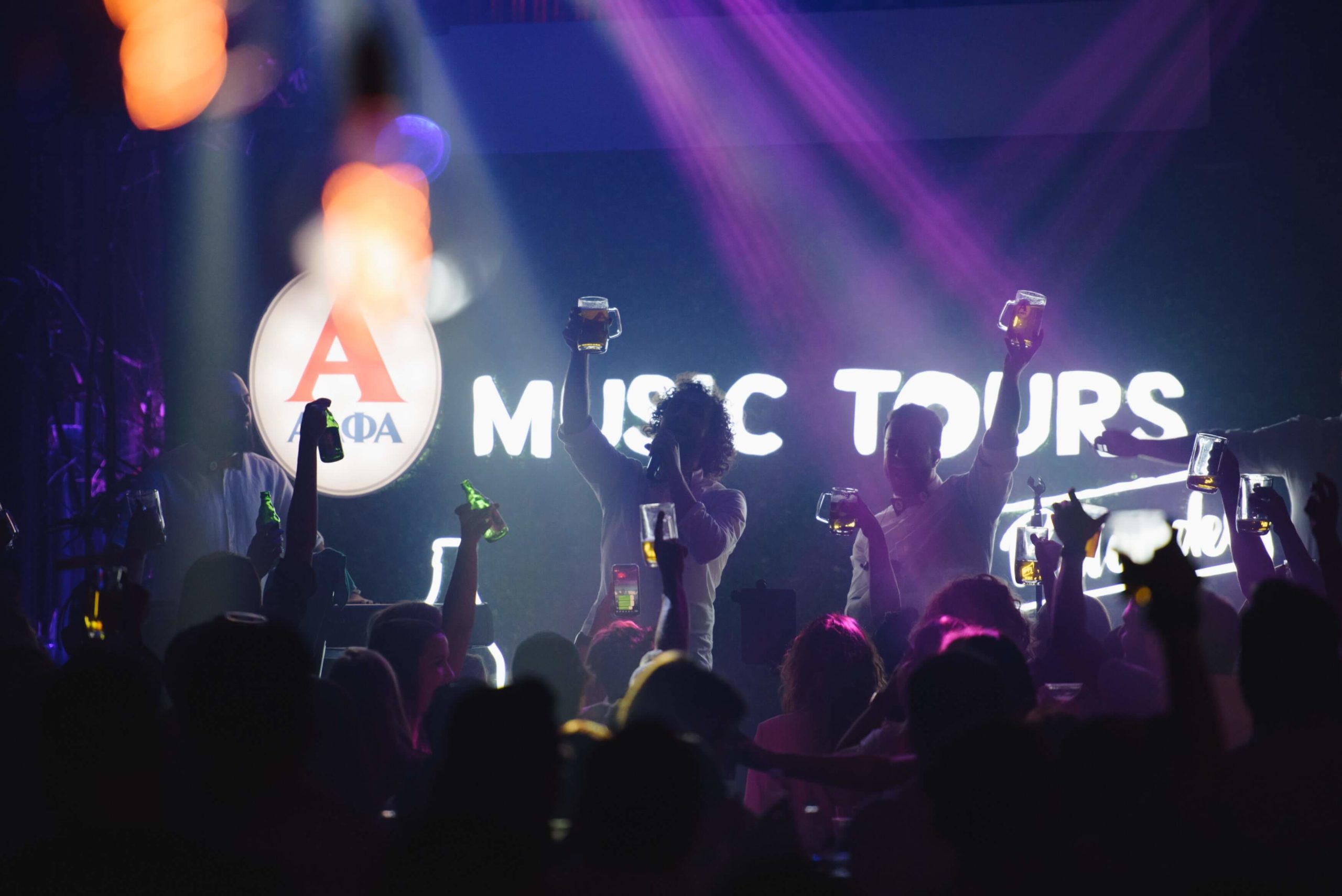 May 28 2019
Company News
ALFA Music Tours, the live concerts concept inspired and implemented by ALFA beer last summer, is back in their Reloaded version and promise to take people on an amazing ride, with a promise of unforgettable memories and fun witt the feel-good vibes of the band Papillion.
Picking up where they left off with their last live, the packed Patio Cocktail Bar was the ideal venue to kick off the tour. On Thursday, May 16, Nicosia danced to the beat of Pappillion tunes, the ideal way to officially commence the ALFA Music Tours Reloaded!
ALFA Beer and everyone's favorite Cypriot band, Papillion, were bursting with energy and a feel-good vibe, delivering an amazing performance and making this an unforgettable night for everyone a attending.
In a super chill atmosphere, the event also included competitions, gif give-aways and some importu performances from attendees, who got up and sang with the band! The event highlight of course was the song the band especially wrote for ALFA Beer, "Our ALFA side", which was sung with the crowd! ALFA Music Tours is an initiative of ALFA Beer and took place last summer for the first time. During a string of 21 concerts in Limassol, Nicosia, Paphos, Ayia Napa and Protaras, ALFA gave people the chance to enjoy and enhance their summer experience by being with friends and showing their ALFA side and communicating the brand's values: friendship, honesty, love, authenticity. Performing a set taliored to each individual venue and crowd.