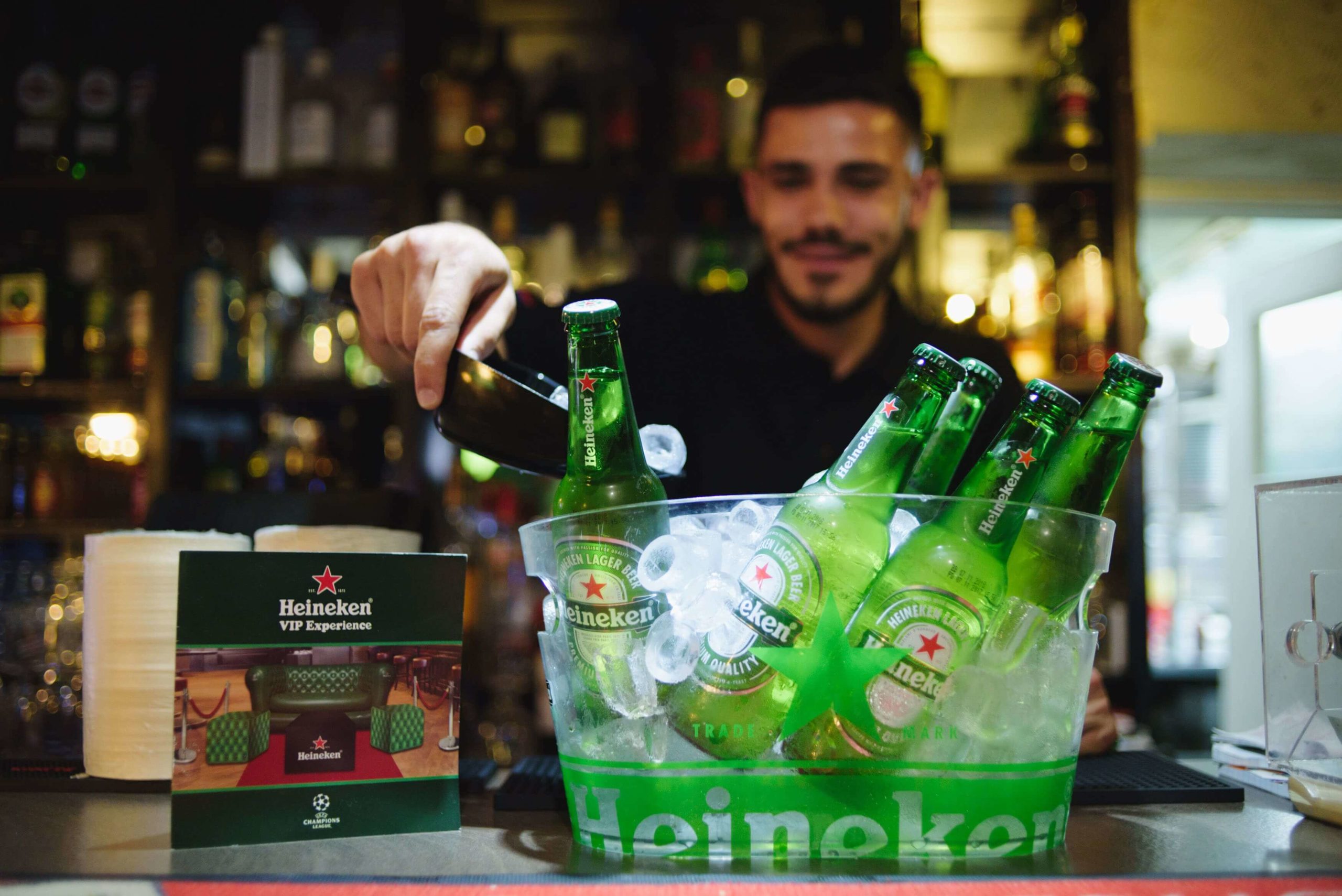 May 21 2019
Company News
Football lovers across the world got their fill of amazing moments this year, by watching Europe's best teams compete at the UEFA Champions League, where Real Madrid won the coveted cup.
An official sponsor of the UEFA Champions League, Heineken invited football fans to "share the drama" and live an amazing Champions' League night through the "Heineken VIP Experience".
Heineken offered football enthusiasts a total of 45 "Heineken VIP Experience" nights in Nicosia, Limassol, Larnaka and Paphos. From February 20 to May 26, customers who chose to drink Heineken during matches in selected bars and venues, entered a raffle for a chance to enjoy the next match with three of their friends in a specially adapted Heineken VIP location! Gifts, ice-cold beer and plenty of food awaited the lucky winners; the absolute Champions' League experience! 
Participating venues were Avenue Bar and Monaco Café in Nicosia, Barley's Bar and Grill and The Buccaneer Pub & Restaurant in Limassol, Centrale Café & Bar in Paphos and 36 Bay Street and Savino Rock Bar in Larnaca.
Share the drama, share a Heineken.