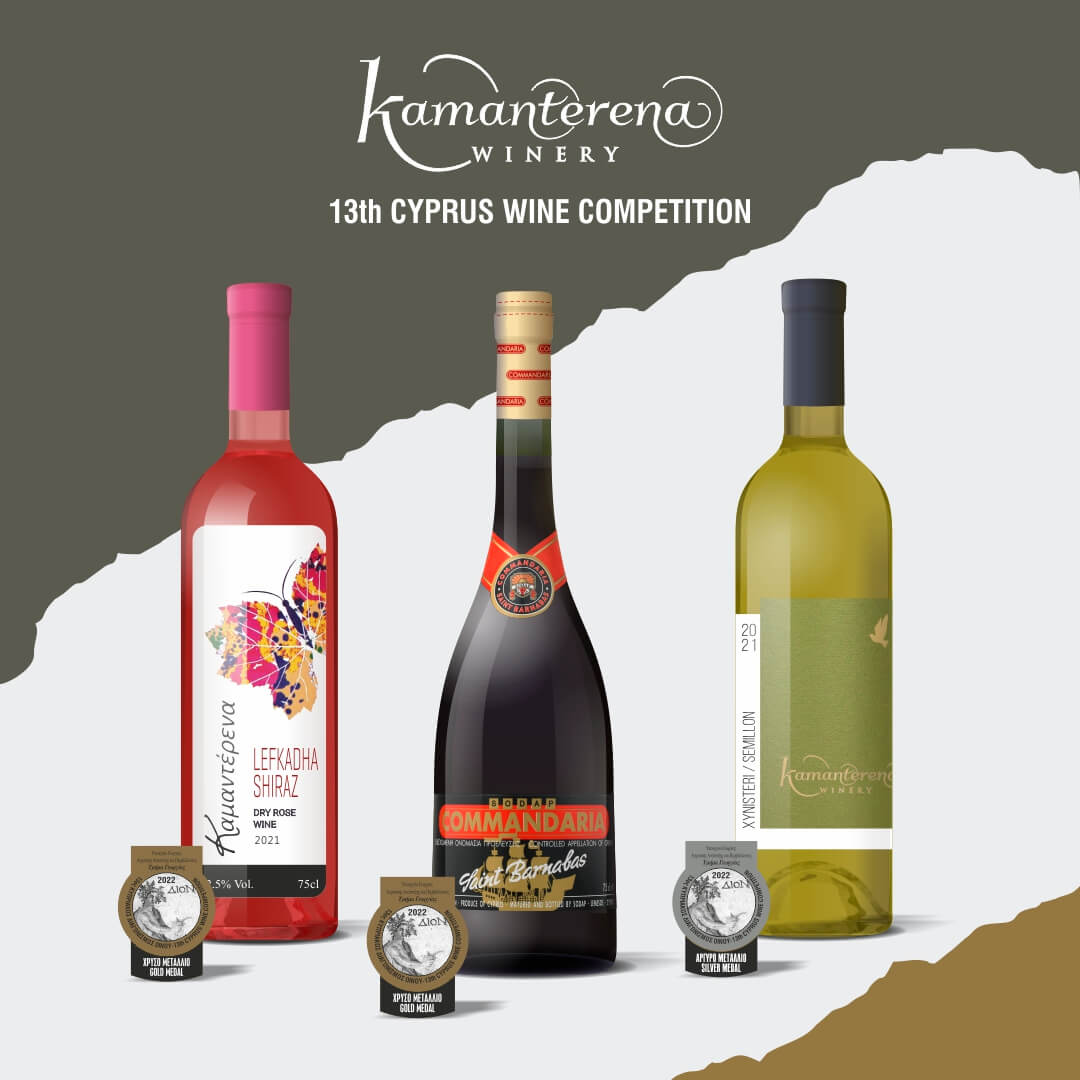 June 28 2019
Company News
The 13th Cyprus Wine Competition, held under the auspices of the Ministry of Agriculture, Rural Development and Environment and the International Organization of Vine and Wine, was completed, with the Kamanderena winery taking home a total of 2 Gold Medals & 1 Silver Medal, proving once more the high quality of its wines as well as its continued improvement.
The Kamanderena winery, which stands imposingly in the heart of the Paphitiko vineyard, between the villages of Stroumpi and Polemi, won a Gold Medal for Camaderena Rose (Lefkada, Shiraz) 2021 & Saint Barnabas Commandaria 2021 and a Silver Medal for Kamanderena Xynisteri, Semillon 2021. 
In this year's competition, 33 wineries participated with 178 different wine samples, registered in two categories, dry and semi-dry and sweet and semi-sweet, while a total of 3 Major Gold Medals, 47 Gold Medals & 6 Silver Medals, as well as 8 Special Distinctions were given.
The awards
KAMANTERENA ROSE (LEFKADHA, SHIRAZ) 2021: GOLD
ST. BARNABAS COMMANDARIA 2015: GOLD
KAMANTERENA XYNISTERI/SEMILLON 2021: SILVER