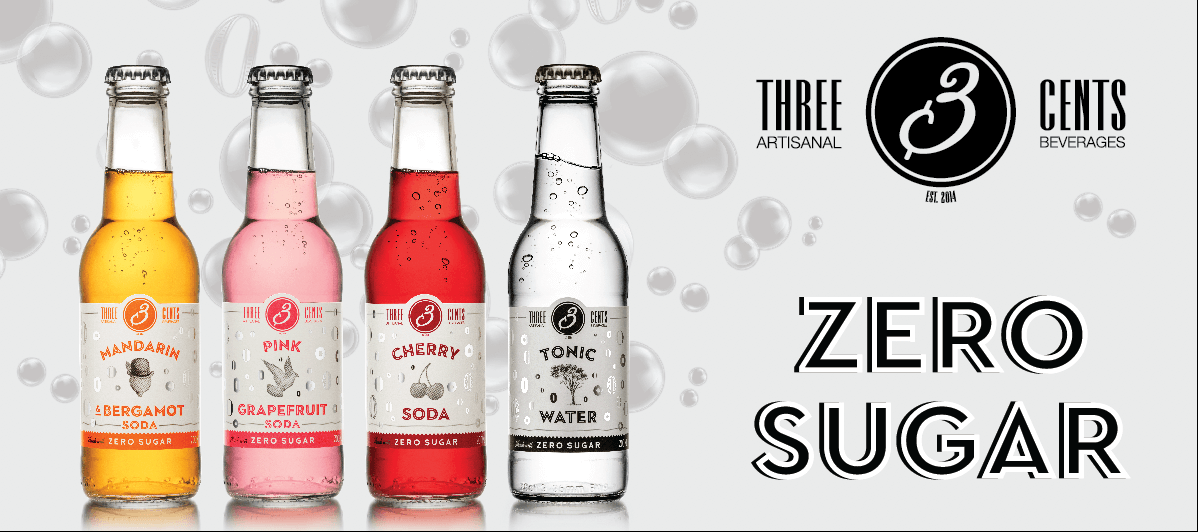 March 28 2022
Company News
Everyone knows that the long, hot Cyprus summers are just unbearable. If you are looking for something truly refreshing, without the guilt of additional calories, the new Three Cents Zero Sugar range is exactly what you need. 
The Three Cents ZERO Sugar range keeps the amazing taste of the original Three Cents recipe that you know and love, without the added sugar, for a guilt free pleasure!
Try now the new Three Cents Zero Sugar range , as a refreshing drink in the morning, at work, at the beach, at home or at a party with your friends! You can also enjoy them as mixers for amazing cocktails for a great night out. All without any added calories!
The Three Cents Zero Sugar range is made from natural ingredients, without conservatives and artificial coloring and are vegan/vegeterian friendly as they do not contain gluten. 
The Zero Sugar range is comprised of: 
PINK GRAPEFRUIT SODA ZERO SUGAR
An aromatic soda of supreme quality made from pink grapefruit, standing out for its rich and complex aroma.
MANDARIN & BERGAMOT SODA ZERO SUGAR
Bergamot and amandarin blend harmoniously together to create a unique soda without sugar.
CHERRY SODA ZERO SUGAR
An unusual combination wild cherry fruit blended with the aroma from the wild cherry pit, brings out a complex, swet fruity taste for a unique soda with no sugar.
TONIC WATER ZERO SUGAR
A high quality tonic to accompany your premium gin or vodka. The perfect choice for a perfect Gin & Tonic, without sugar!
Tempo Beverage Cyprus has the exclusive rights to sale and distribute Three Cents products in Cyprus.