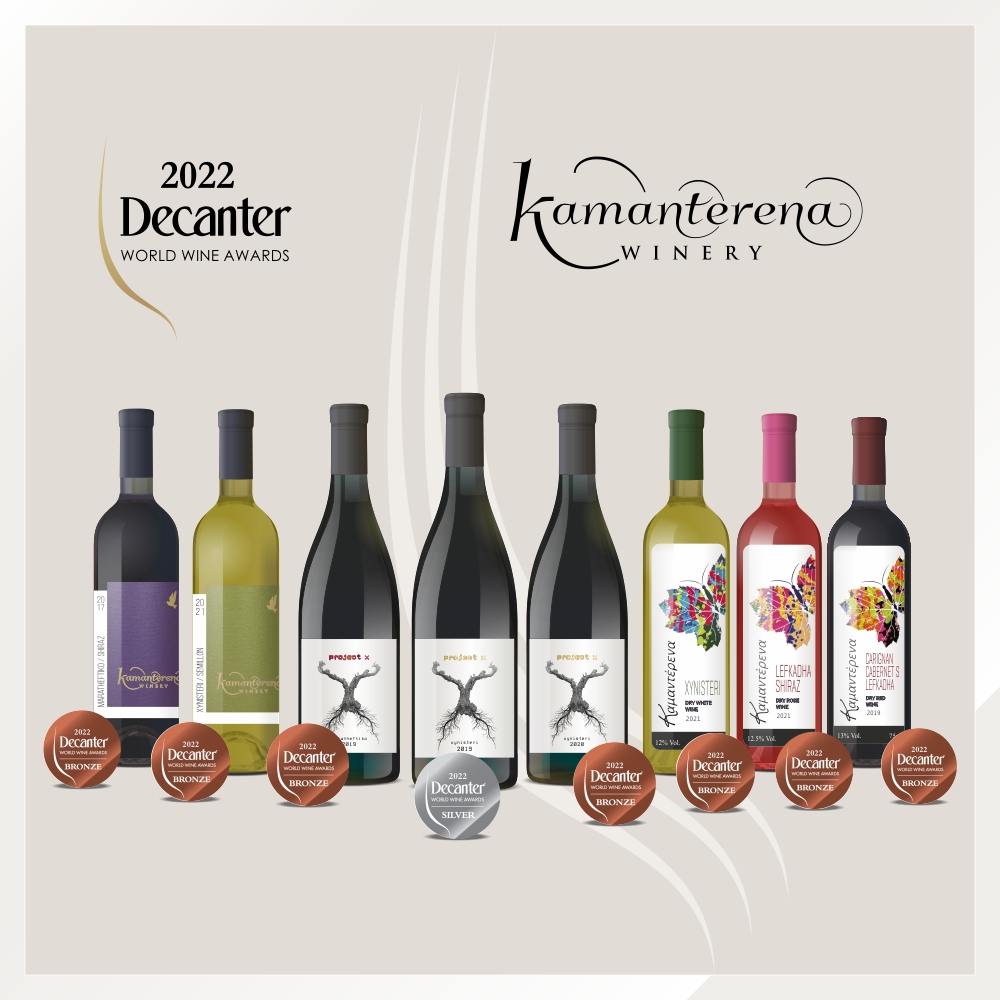 June 21 2022
Company News
Kamantarena Winery continues to shine in international competitions, this time taking home 8 awards at the 2022 Decanter World Wine Awards. The modern Cyprus winery received 1 Silver Award and 7 Bronze Awards, at the competition that took place in London and is the most prestigious wine competition in the world.
The Decanter World Wine Awards is the top wine competition because of the high number of samples submitted and the judges' top-level wine expertise. A total of 275 wine experts evaluated the wines submitted, along with 59 Masters of Wine and Master Sommeliers.
PROJECT X XYNISTERI 2019: SILVER MEDAL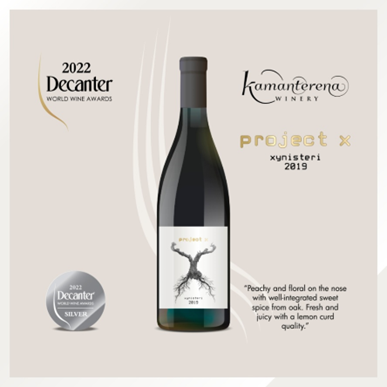 PROJECT X XYNISTERI 2020: BRONZE MEDAL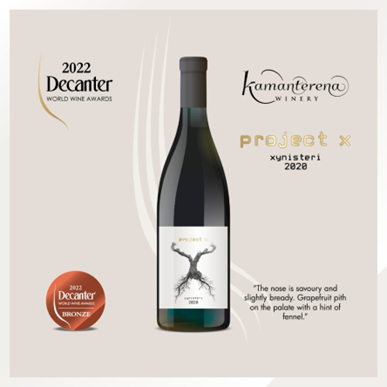 PROJECT X MARATHEFTIKO 2019: BRONZE MEDAL
KAMANTERENA XYNISTERI 2021: BRONZE MEDAL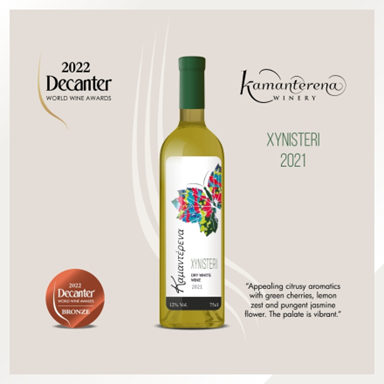 KAMANTERENA LEFKADHA/SHIRAZ 2021: BRONZE MEDAL
KAMANTERENA CARIGNAN/CABERNET SAUV./LEFKADHA 2019: BRONZE MEDAL
KAMANTERENA XYNISTERI/SEMILLON 2021: BRONZE MEDAL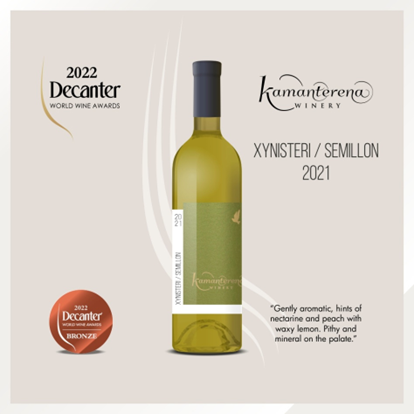 KAMANTERENA MARATHEFTIKO/SHIRAZ 2017: BRONZE MEDAL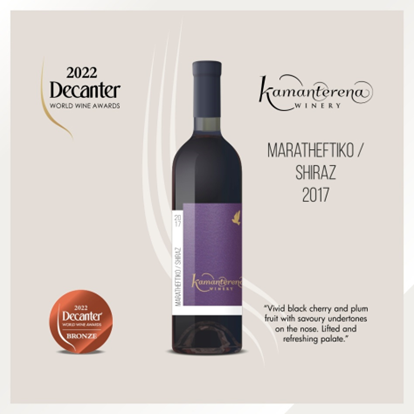 INFO:
Kamanterena Winery is open to the public, daily from 09:00 to 15:00. Saturday and Sunday only by appointement. Visitors are offered a guided tour of the winery and are invited to take part in wine tasting.
Address: Kamanterena Winery (SODAP LTD) Kamanterena Road, 1, Stroumbi village, 8550, Paphos district.
For more info you can visit  www.kamanterena.com.cy or call 26 633000.
 Kamanterena Winery products are distributed in Cyprus by Tempo Beverages Cyprus, official imported and distributor of worldwide brands, such as Heineken and Pernor Ricard. Tempo also partnered with San Benedetto premium water and premium mixers & soda offered by Three Cents.