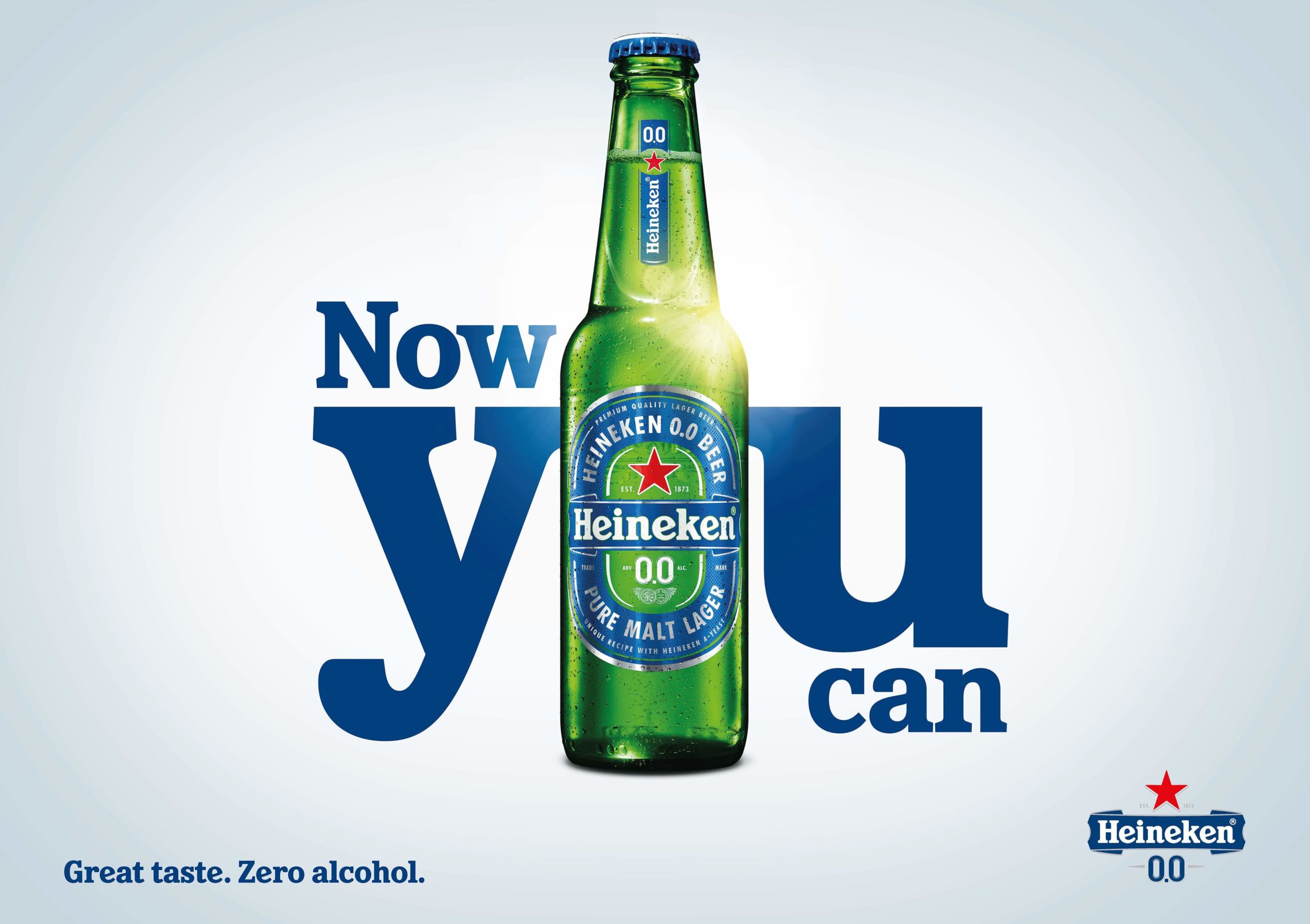 December 28 2020
Company News
Indulge in a cold Heineken 0.0, even at the office!
Tempo Beverages Cyprus Ltd has just launched in Cyprus the internationally innovative new Heineken 0.0, welcoming the drink into its beer family, Heineken gives fans the chance to indulge in the taste of their favourite beer, with zero alcohol.
For the launch of Heineken's 0.0, the brand's iconic green logo has been converted into a blue one for the first time, a symbol of zero alcohol.
Heineken 0.0 contains 50% fewer calories than a lager, meaning that this special alcohol-free beverage can be enjoyed at any time of the day, providing consumers with a unique taste experience while they are busy at work, relaxing at home, at the beach, or even, after the gym.
The grand plan of Heineken's Master Brewers became reality as they created a non-alcoholic beer while keeping the perfect balanced taste blended to perfection as the original Heineken, with refreshing fruity notes and soft malty body. Infused with Heineken's natural ingredients, Heineken 0.0 now allows consumers to enjoy a Heineken® beer at any time of the day thus transforming dull non-beer moments into unexpected beer moments.
Heineken® 0.0 is brewed with natural ingredients, which are the same as the ones used for Heineken® Original (Water, Barley Malt, Hop Extract, and Heineken® A-Yeast). The alcohol is then gently removed with vacuum distillation and the brew is blended to perfection.
Heineken 0.0 is available in a 33cl glass bottle and can. Heineken 0.0 was first launched globally in 2017 and has since been made available in 71 markets around the world, giving fans the chance to enjoy their favourite beer without limitations, and of course, without any compromise on taste!