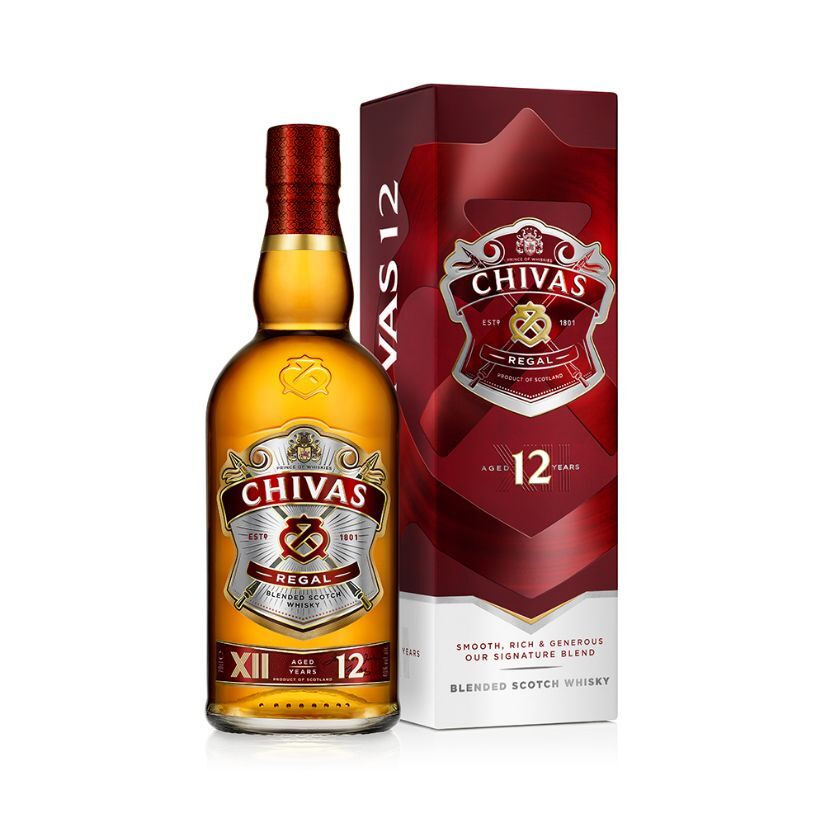 April 11 2022
Company News
Beloved blended Scotch whisky Chivas Regal 12YO unveils the biggest redesign in the brand's 112-year history. It's a new, bold and fresh look for the brand's flagship. Chivas 12YO is a legend in the blended scotch whisky category, playing an integral part in creating the Premium Scotch Whisky category. The brand does not rest though, as the secret to its success is constantly seeking perfection. The new, striking look combines boldness, modernity, contemporary character and unmatched status of the brand, while still displaying the luxury and distinguished heritage long associated with Chivas Regal.
The updated Chivas 12YO bottle stands proudly taller, maintaining its characteristic "shoulders", while more attention is drawn to the redesigned "luckenbooth", the symbol embodying the Chivas values of ambition, generosity and the brand's unapologetic success. The outer package has gone through a complete renewal, with a vibrant amber colour being dominant, replacing the familiar silver and gold tones as the principal colour scheme. The package retains the intricate detailing and textured finish loved by Chivas fans worldwide.
The redesign is inspired by the aesthetics of a new, style-conscious generation of consumers of scotch whisky, that is reforming and re-evaluating what luxury means. The new elegant, luxurious and refined Chivas 12YO is the first in a series of redesigns that will take place in the whole Chivas Regal lineup within the next few years.
The image of Chivas 12YO redesign was conceived with sustainability at its heart as part of the company's target of 100 per cent recyclable, reusable, compostable or bio-based packaging by 2025. The new bottle is lighter, saving over 1,000 tonnes of glass annually, while the outer packaging is now made from fully recyclable materials. The whisky in each bottle, however, remains the same renowned smooth, rich and generous Chivas 12YO blend.
Nick Blacknell, Global Marketing Director του Chivas Regal, commented that "we are extremely proud to introduce a new look, one that speaks the language of the new generation of Chivas Regal fans, while taking its established fans on a new journey. Social media have introduced a new, broad audience to this wonder called "whisky", for those who are looking for higher quality products to connect to. We adopted a bold yet thorough approach in all aspects of this redesign and I honestly cannot wait to see our "tall" bottle standing proud in its place in thousands of bars and clubs in the whole world". 
To learn more, visit http://www.chivas.com or follow
@ChivasRegal on Instagram.